Mrs. Kelsy Austin Miller was selected to receive the award of the Top Ten Lawyers Under 40. This award is only handed out to the family attorneys in the USA. And, only ten lawyers are selected for each state. The following is more information about the NAFLA.
The National Academy Of Family Law Attorneys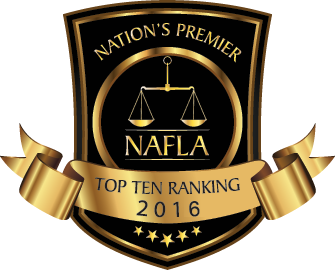 The National Academy of Family Law Attorneys is an organization devoted to recognizing the top family law attorneys in the nation. With over a million attorneys in the United States, choosing the best lawyer is difficult. However, through a stringent selection process, the NAFLA awards the best family law attorneys in each state with our most prestigious honor of being named "TOP 10″. The very few attorneys (less than 1%) that are good enough to make our list have demonstrated an extraordinary amount of knowledge, skill, experience, expertise and success in their practice of family law.
The attorneys that make our list have to first be nominated by a licensed practicing attorney. Second, our research staff verifies that they meet the minimum requirements of membership. Then they have to be one of 50 attorneys chosen to advance to the final selection stage by our processing committee. And, finally they have to be selected by our Board of Governors as the "TOP 10″. We know it is a tough process but we wouldn't have it any other way.
Minimum Requirements
Must be licensed and in good standing in the state
Must be in private practice
Must have at least 5 years experience in family law
Must devote a significant portion of practice to family law
Must be nominated by a licensed practicing attorney
Additional Criteria
Client reviews
Peer reviews
Total length of time practicing family law,
Case outcomes
Trial experience and outcomes
Published books or scholarly articles
Education
Formal family law training
Family law teaching experience
Legal awards
Does your attorney have our badge?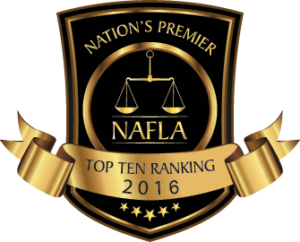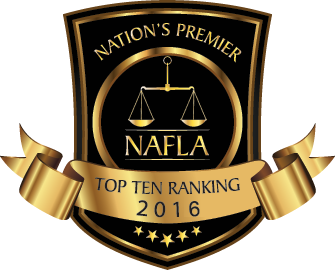 The NAFLA badge identifies those attorneys that have earned the National Academy's most prestigious honor.
Visit the NAFLA at www.nafla.net